PUBLIC HEALTH ISSUE
                                        1.5 Million Americans
                                  HEALTH EQUITY ISSUE
                                      90% Affected are Women 
                                 SOCIAL JUSTICE ISSUE
                          Disproportionately Affects Minorities
Mission
Our mission is to promote awareness, education, service and research for those affected by lupus.
Lupus impacts women and minorities disproportionately, which makes the need for a cure both a vital public health issue, and helath equity issue and a social justice issue.
We have transitioned from a medical model of service delivery to a social service -or social justice- model.  We are providing programming and service initiatives geared to reach those populations most impacted by lupus in new and innovative ways. With infrastructure improvements such as rebranding, technology upgrades, talent management and capacity building we are providing cutting-edge support and outreach. We are embarking on state-wide canvassing of lupus education and awareness programming.
Early lupus detection and treatment is the key to better health outcomes and can usually lessen the progression and severity of the disease. Until there is a cure for lupus, supporting and educating all Pennsylvanians is vital. Lupus affects more than 1.5 million Americans. African Americans, Hispanics/Latinas, Asians and Native Americans are disproportionately affected by lupus. 9 out of 10 lupus patients are women and 1 in 5 people are children. 
Because lupus impacts women and minorities disproportionately, we are making it our responsibility to tip the scales in their favor.  We want to saturate our community with education about early detection and signs & symptoms while supporting those who are currently managing their disease.  Women, and especially minority women, are entitled to better information and more, readily available support.
---
2017 Lupus Loop

Saturday, September 16, 2017
Location: Station Square
Description: Please plan to join us for the 22nd Annual Lupus Loop benefiting the Lupus Foundation of Pennsylvania. Fun for all ages!

This event is more of a festival, an experience, one might even call it an extravaganza - there will be vendors, activities for kids and dogs are encouraged to participate. So, sign up the whole family and help to further our mission.

Register Here: http://bit.ly/2ueQr6J
Saturday, October 14, 2017 8:30 am - 12:00 pm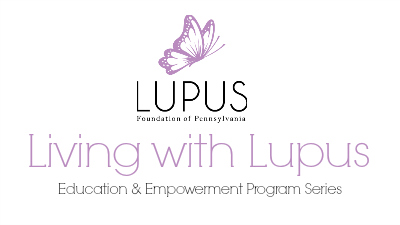 Location:
St. Luke's Hospital - Anderson Campus, 1872 St Luke's Blvd, Easton, PA 18045
Description:
Please join the Lupus Foundation of Pennsylvania for the Fall 2017
Lehigh Valley Education & Empowerment Series

SPEAKERS

Marilyn W. Deutsch, Ph.D.
Adjunct Asst. Professor of Psychology – Temple University
Mind Matters – Dealing with the Neuropsychiatric Aspects of Lupus

Marisa Zeppieri
Health Journalist, Author & Founder of LupusChick.com
Holistic Living with Lupus: Tips from LupusChick

Stephanie MoDavis, RYT - YogaMos
Yoga, Energy Medicine & Spiritual Empowerment
Lupus: The Mind-Body-Soul Connection

Registration Fee: $20.00 - Includes continental breakfast, all sessions and materials
Program: Saturday, October 14, 2017
8:30 AM – 12:00 PM
Location: St. Lukes Hospital – Anderson Campus
1872 St. Lukes Blvd
Easton, PA 18045
Medical Office Bldg - Ground Floor Conference Room

Registration Required*
This form stopped accepting submissions on October 14, 2017 8:30 am EDT.
---