Saturday, October 14, 2017 8:30 am - 12:00 pm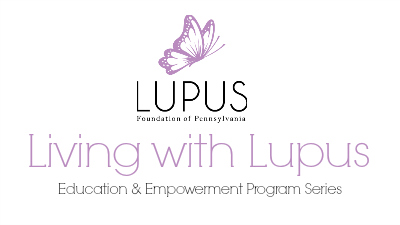 Location:
St. Luke's Hospital - Anderson Campus, 1872 St Luke's Blvd, Easton, PA 18045
Description:
Please join the Lupus Foundation of Pennsylvania for the Fall 2017
Lehigh Valley Education & Empowerment Series

SPEAKERS

Marilyn W. Deutsch, Ph.D.
Adjunct Asst. Professor of Psychology – Temple University
Mind Matters – Dealing with the Neuropsychiatric Aspects of Lupus

Marisa Zeppieri
Health Journalist, Author & Founder of LupusChick.com
Holistic Living with Lupus: Tips from LupusChick

Stephanie MoDavis, RYT - YogaMos
Yoga, Energy Medicine & Spiritual Empowerment
Lupus: The Mind-Body-Soul Connection

Registration Fee: $20.00 - Includes continental breakfast, all sessions and materials
Program: Saturday, October 14, 2017
8:30 AM – 12:00 PM
Location: St. Lukes Hospital – Anderson Campus
1872 St. Lukes Blvd
Easton, PA 18045
Medical Office Bldg - Ground Floor Conference Room

Registration Required*
This form stopped accepting submissions on October 14, 2017 8:30 am EDT.